This post is very specific to parents who have a child in a Spica Cast.  So definitely feel free to skip this blog post if you're not interested.   🙂  But I wanted to share some spica cast tips with anyone who might benefit from them!
—————————————————————————————————————————————–
YOUR CHILD WILL ADJUST… QUICKLY!
Children are shockingly tough, and they bounce back so unbelievably fast.  When Brady first had the spica cast put on, he had just turned two years old.  There was no way to make him understand why his leg was now bound for five weeks.  That devastated me the most…  That I couldn't explain to him that this wouldn't be forever and that it was for the best.
But I really was in awe of his resilience.  He found the will to smile.  To crawl a bit and pull that heavy cast behind him.  He even learned how to stand up and hobble around with the help of furniture.  (I've heard that some kids even learn to walk while in the cast)!
His great attitude and ability to smile and laugh – despite everything – filled me with such pride, to be honest!
YOUR CHILD WILL FORGET THIS EXPERIENCE
This won't comfort you much in the midst of it, but know that your child won't remember any of this.  Brady has been out of the spica cast for just 4 months, and he's running around like the broken leg never happened.  And he doesn't remember the boo boo, the cast, the pain, or the hospital stay.
PAIN MANAGEMENT
When we first came home from the hospital, we had been instructed to give Brady children's Tylenol every 8 hours.  He was in SO much pain and miserable… and with good reason.  If I broke a bone, I'd definitely be given something stronger than Tylenol!
I ended up using this chart and rotating Tylenol and Motrin (with approval of my Pediatric doctor, of course).  We'd alternate the medicines, so he'd have Tylenol every 8 hours but Motrin every 8 hours as well.  So every 4 hours, he was receiving a dose of something.  I noticed a huge reduction in his pain at that point, and he was definitely much more comfortable.  It also allowed me to hold him (which was super awkward, but definitely necessary for both of us).
So during that first week or so, if the doctor tells you to give your little one Tylenol every 8 hours, I'd definitely ask if they're okay with you doing the Tylenol and Motrin rotation!
DIAPER CHANGES
I kind of wish I had taken pictures, because it's hard to describe – in words – the tips I discovered for changing a diaper around a Spica Cast.  This blog post that I found on Pinterest DOES include pics though, and I'd say that it's almost exactly how I did it.  (Right down to using two diapers… AND a cool-setting hair dryer to help dry the cast when Brady peed through a diaper).  So if you want diaper changing tips, definitely check out that blog post.
Trust me, it gets easier!  In the beginning, I dreaded diaper changes SO much.  But by week two or three, I was a pro.
CAST MAINTENANCE
Keeping the cast dry was tricky at times, because Brady peed through his diaper a LOT overnight.  (Towards the end, I started to set an alarm to change his diaper in the middle of the night to help with that).  But the moisture, along with the chaffing as he moved, definitely started to irritate his skin in places.  My cousin Jill sent me Pure Haven Essentials baby powder to rub into his skin to help reduce friction along the edges of the cast, and it definitely helped!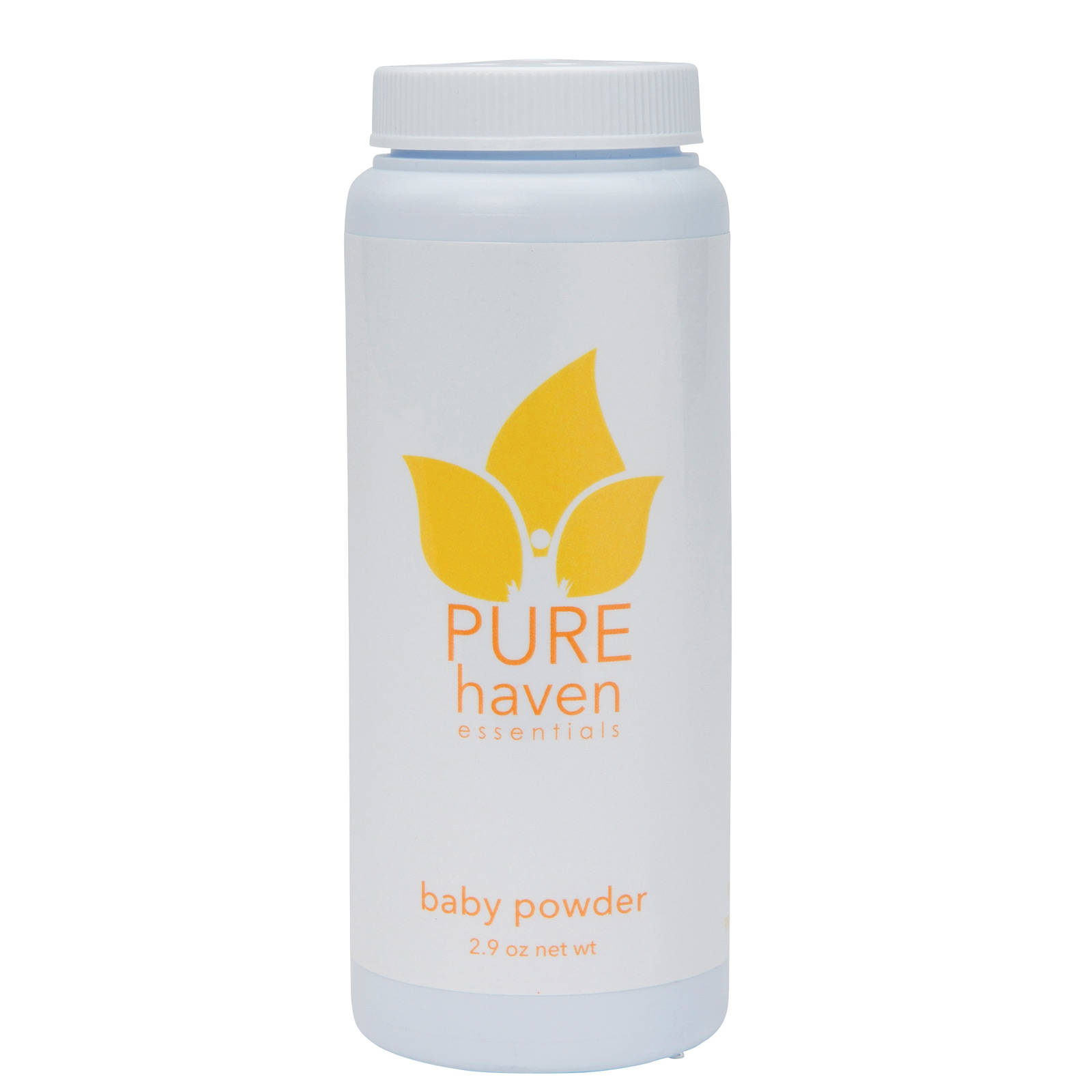 CLOTHES
Brady wore shirts that were a size or two bigger than the size he was in (that way it would fit over the chest portion of the cast).  And for the legs, I purchased comfy sweatpants that were a size or two bigger.  I just cut off one of the legs, so that it fit the cast better.  (Also, the cast is so warm that he didn't need the extra fabric).
ACTIVITIES
One of the hardest things was keeping a VERY energetic toddler occupied while being so restricted.  (Also, since I was pregnant, lugging him in and out of the special carseat was just too much.  Brady was already ridiculously heavy, but that cast added a lot of weight.  So other than occasionally going to visit my parents or inlaws with my husband, we were home a lot).  Had it been summer, we probably would have gone out more and just pushed him in a carriage or wagon.  But unfortunately for us, it was winter and quite cold.
Here are some of my favorite recommendations for fun in a spica cast.
— Peg Board Sets
— Melissa and Doug Felt Food Sets
— Sensory Water Beads for Kids
— Playdough Supplies and Kits
— Melissa and Doug Wooden Puzzles
— Lacing Beads
OR use ziti macaroni and make macaroni necklaces!
— Dance Scarves
Granted, official dancing is out of the question.  BUT your child can have fun waving these scarves in tune to upbeat music.  It's a great arm workout, and my little guy loved it.
– And don't underestimate the fun of playing with fresh fruit!  🙂
IVY ROSE SPICA CAST CHAIR
If your child is going to be in – or is already in – a spica cast, I 100% recommend purchasing an Ivy Rose Spica Cast Chair.  No, scratch that…  I 200% recommend it.  Or I basically can't recommend it enough.
When the spica cast was first put on Brady, the chair was suggested to me by several family members and blogger friends who had read about it.  At the time, I couldn't see spending about $250 on an item that we'd use for 5-8 weeks, so I talked myself out of buying one.  Two days later, my parents and sister offered to purchase the chair for us, and I very eagerly said "yes".  I needed help by that point, and I was desperate.  Cost was no longer and option!!
Up until then, we had kept Brady propped up with a beanbag and a pillow under his cast for support.  After days of lying on his back, he was definitely over it.  Also, mealtime was very scary, as he had to eat at such an incline.  Kids in spica casts do experience a huge drop in appetite, but – still – they do eat.  And I was terrified of him choking.
The Ivy Rose Spica Cast Chair is built specific to a child's height… as well as their cast measurements and type.  So it fits perfectly.  It comes dissassembled, but my hubby had absolutely no issues with putting it together.  Also, I was shocked at how quickly it arrived!  I'm talking days.  
I literally did a happy dance the first time Brady sat in his new chair.  He could actually sit.  It was SUCH a win for us and put us all in a much better state of mind.  For the first time in days, I felt like we could actually survive this experience.
Brady was able to now eat all of his meals sitting up.  He was also able to color and do crafts.  And when children came to see him, he was able to feel more a part of the environment, instead of being forced to lie down in the corner.  (Also, the other side of the tray is chalkboard, so he had SO much fun drawing on it)!!
It was the BEST purchase we could have made, and I can't recommend it enough.  The entire experience was an amazing one.
CASTAWAY DAY!
You will count down the days (minutes and seconds too) until that awkward, smelly, heavy, cumbersome cast comes off your little one.  That goes without saying!  BUT why not make that much anticipated day extra special by turning it into a celebration?
Keep in mind that it will take time (and potentially Physical Therapy) before your child can walk, even without the cast.  Their leg muscles will be weakened from the weeks of inactivity.  (I remember that Brady did stand up that first day, but his leg gave out quite quickly.  He screamed, and I was SO scared that he had hurt himself again.  But the doctor said that happens almost every time and not to worry.  Sure enough, Brady was fine).
Keep the celebration simple… but special.  Make your child's favorite meal and dessert.  Pick out a fun movie to watch together.  Give them a long bubble bath.  (Trust me, they'll need it)!  And invest in some good-quality lotion, because the skin on their legs and chest will be rough.   My cousin Jill sent me a sugar scrub that I could mix with a kid's body wash or lotion to help lightly exfoliate his skin.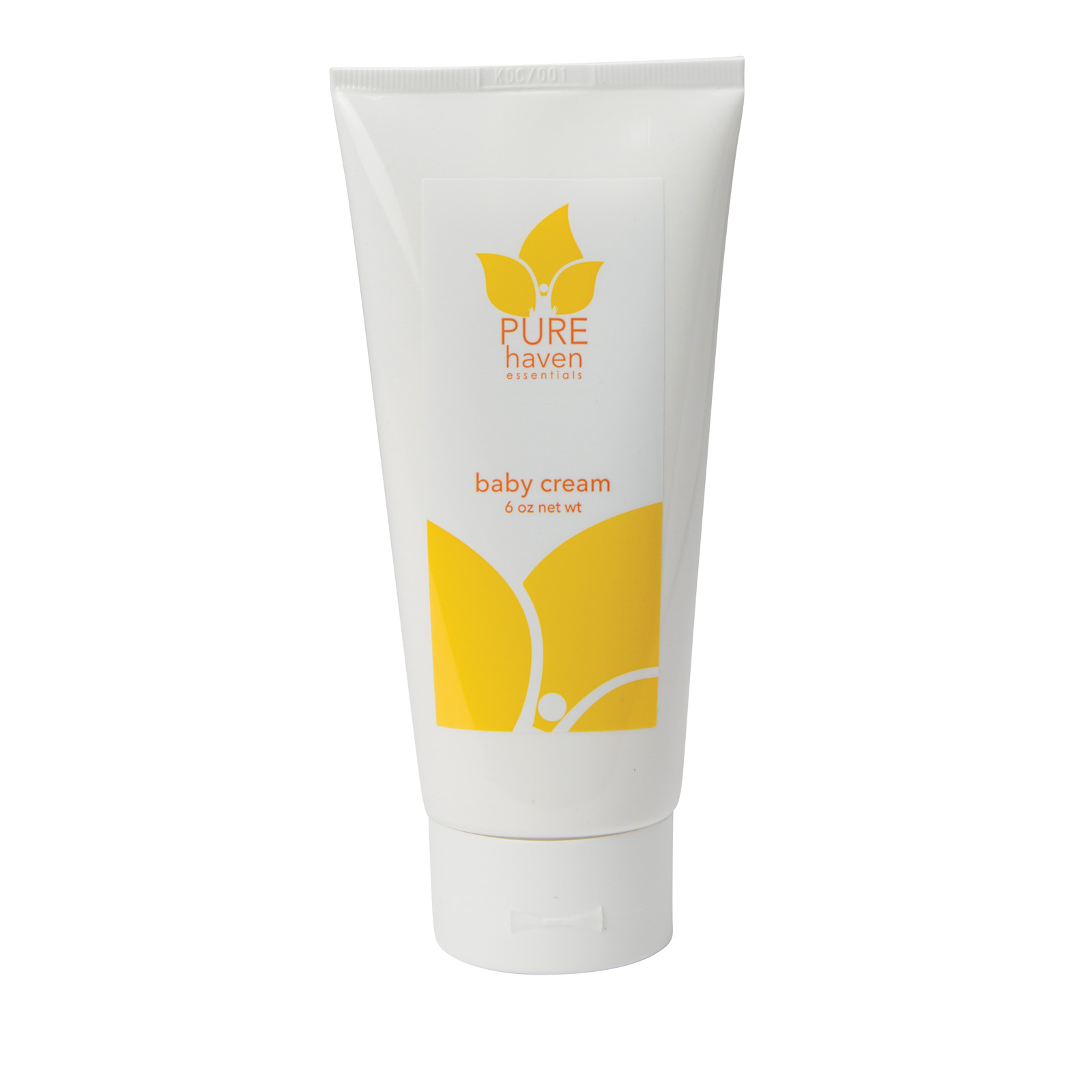 We even let Brady unwrap a few presents for the occasion.  It was definitely a fun way to say 'goodbye' to that horrible cast!
REMEMBER…  IT'S NOT FOREVER!
The cast WILL come off!  Take it one day at a time!!  You can get through this.  And you will!!!  xoxo