These helped me through my pregnancy with Brady, and I'm just as in love with them this time around.  Here are some faves that I think belong in a Pregnancy Survival Kit!  🙂  You may want to check them out if you're expecting or if you're shopping for a special someone who is.
(This is not a sponsored post, and I didn't receive compensation for my reviews.  I'm sharing these products with you, because I personally love them)!
---
Mama Mio Tummy Rub Butter –   Every mom needs a good cream to help with the stretching-belly itch, and I have to say that Mama Mio's Tummy Rub Butter completely saved me when I was pregnant with Brady.  The itching was completely gone!  What also was nonexistent, much to my shock, were stretch marks. I never got them on my stomach where I had applied the cream!  (I did end up with a few on my thighs and butt where I hadn't bothered to use the butter).
I also chatted with a few friends who also use this cream, and they were shocked that they too didn't get stretch marks (or ended up with very few) despite the fact that stretch marks ran in their families.
This cream really does work wonders by reducing – or helping a woman avoid – stretch marks!  It's a bit on the pricey side at $36 a jar, but I saw it as a pampering product and dished out the money – whenever needed – as a splurge for myself.  And I just started using it again yesterday, because this is one product that I am obsessed with.    (I also love that it's free from parabens, petrolatum, colorants, xenoestrogens, PEGs, glycols and phthalates).
The product does say to use twice a day  from above bust to below the bum.  I don't do that, because I can't afford to go through a jar that fast.  😉  But for a belly butter, I give it five stars, because it works!!
---
Sour Patch Kids –  I'm not sure how it works, but sour flavors really do help combat nausea.  I tried to reach for healthy choices whenever possible (like strawberries and kiwi) during the first trimester, all-day nausea.  But I also made sure that I always had a small stash of sour patch kids in my purse for when I was out and about.  These babies really did help when waves of nausea struck!  (And if you're nice and willing to share, your hubby will be pretty excited about you having some on hand).  🙂
(Gingersnaps, gingerale, peppermint tea, and Ritz crackers are also great to keep in stock too).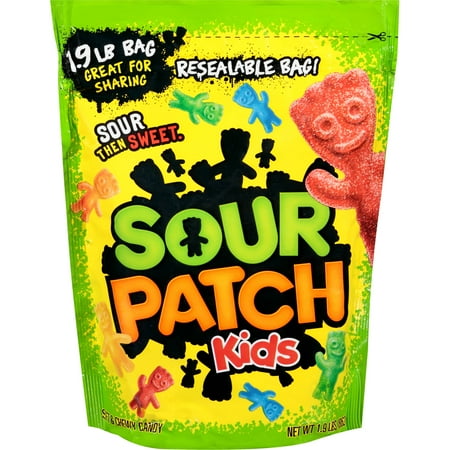 ---
Paula's Choice Earth Sourced Antioxidant Enriched Natural Moisturizer –     When I was pregnant with Brady, I discovered that my night cream contained some ingredients that could potentially be harmful for a developing baby.  In my search to find a better alternative, I discovered Paula's Choice Moisturizer (thanks to my sister who had begun using it).
The 98% all-natural facial moisturizer is very light and absorbs into the skin quickly.  (The lotion is $29, but a small amount goes a long way.  I only use a small amount every night, so a bottle lasts me a long time).
This is one product that I continued to use even after I was pregnant… and I'm definitely still using it now that I'm preggo again.  🙂
---
Snacks –   I have low blood sugar to begin with, but pregnancy definitely makes my sugar levels drop that much faster.  If I don't eat regular, small meals and snacks, I tend to get a bit light-headed and shaky.  So I've learned to keep healthy snacks in my purse (not only for Brady but also for myself) to give myself energy and strength throughout the day.
This time around, I'm kind of obsessed with Orchard Valley Harvest Cashews.  (When paired with a small piece of dark chocolate, they also help with peanut butter cup cravings).  🙂
---
Tums – I cannot emphasize this enough, make sure you have Tums in your house!  I only had heartburn twice during my pregnancy with Brady, but it hit hard.  And it hit suddenly around midnight both nights.  Had a friend of mine not gifted me a bottle the moment she found out I was pregnant, I wouldn't have had Tums (a.k.a. relief) in the house, and I would have had a very miserable night.
If you're pregnant, buy yourself a bottle tomorrow and store it in a safe place.  It doesn't matter if you've never had heartburn in your life.  It may strike.  And it may strike hard.  And you will need Tums!

---
Prunes – While you're out picking up your Tums, also pick up some prunes or prune juice.  You can thank me later.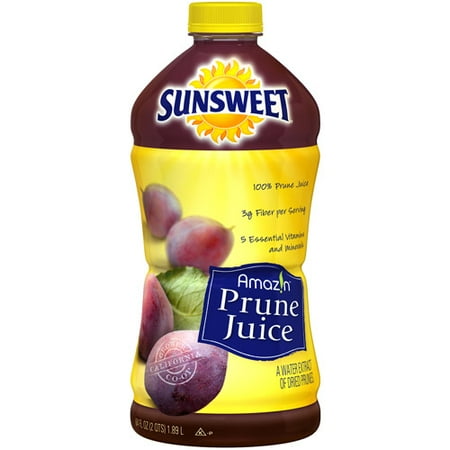 ---
Chocolate – Obviously!!  🙂
---
Pregnancy Pillow –   After week 17 of pregnancy, doctor's recommend that women not sleep on their backs but that they sleep solely on their sides.  This killed me until I invested in a body pillow.
Meet Clyde.
I was a bit self-conscious the first night I crawled into bed with a honking-huge pillow.  But I got the best sleep that night, because I was actually able to get comfortable.   These body pillows are amazing!  (And if your hubby makes fun of you sleeping with one, it's just because he's jealous that he doesn't get one too).  😉
---
The What to Expect When You're Expecting App – I love getting weekly updates on how big baby is getting and what to expect from my body. This app is great!
---
Have you used any of these products too?
What's a MUST-HAVE product that you think should be included in a Pregnancy Survival Kit?