Meet Pinky, the newest addition to our family.
Yes, I understand that Pinky is quite green.  But somehow the name stuck.  And I've never claimed to be efficient at naming things (since, you know, I am the one with a cat named Highstreet).  So Pinky it is…
And I don't know, he just looks like a Pinky… in a very forest green sort of way.
This soft, crocheted little elephant moved from his Etsy home over at Ellie Kay Creations to be Brady's new little buddy.  He's just the right size for little hands to hold and oh-so-soft.  The workmanship is absolutely beautiful!
Elizabeth, the talented artist and creator of the site, sent me Pinky for an honest review; and I have to say that I instantly fell in love with her work.  First of all, she's a new mom who's starting her own business.  I'm all for supporting that kind of endeavor (as I have my own experience with starting a new business as a supplemental income).
But also, her little creations are adorable.  
How yarn can be crocheted to take the shape of an elephant, I'll never know.  But she does it, and it's SO cute.
I'm always looking for a small, stuffed animal to include in gift baskets when my friends have a baby; and Ellie Kay Creations has the perfect options for that.  They're also ideal for Easter Baskets!  (Elizabeth is great to work with; and if your stuffed animal is for a newborn or toddler, she can make the animal without the button eyes.  You can also request specific color choices if you need to).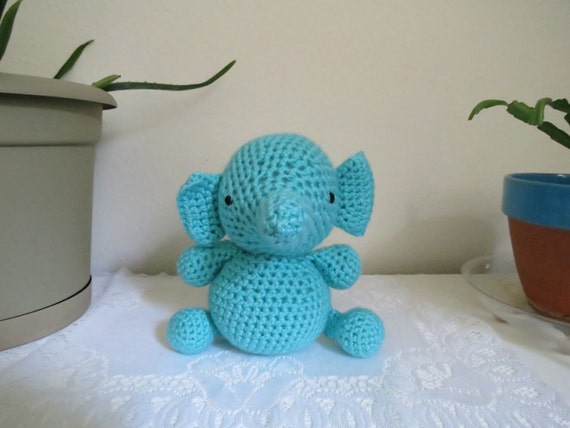 If elephants aren't your thing, she also creates precious bunnies with floppy ears.  🙂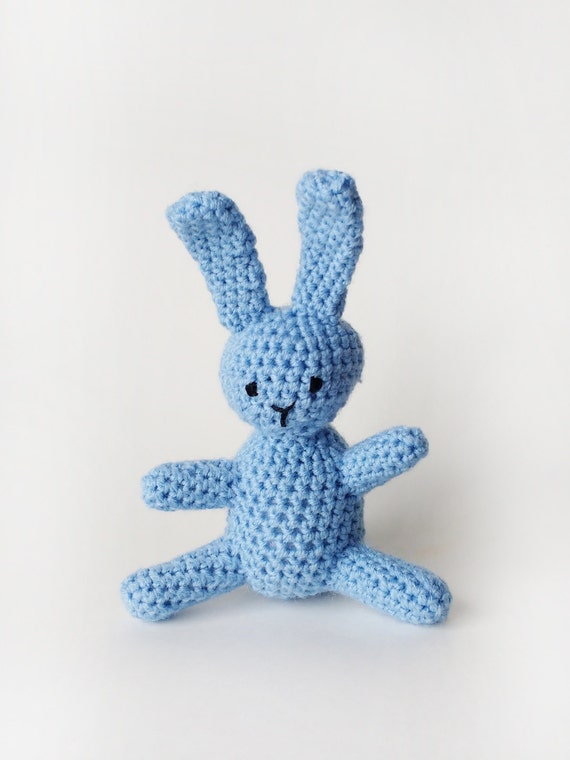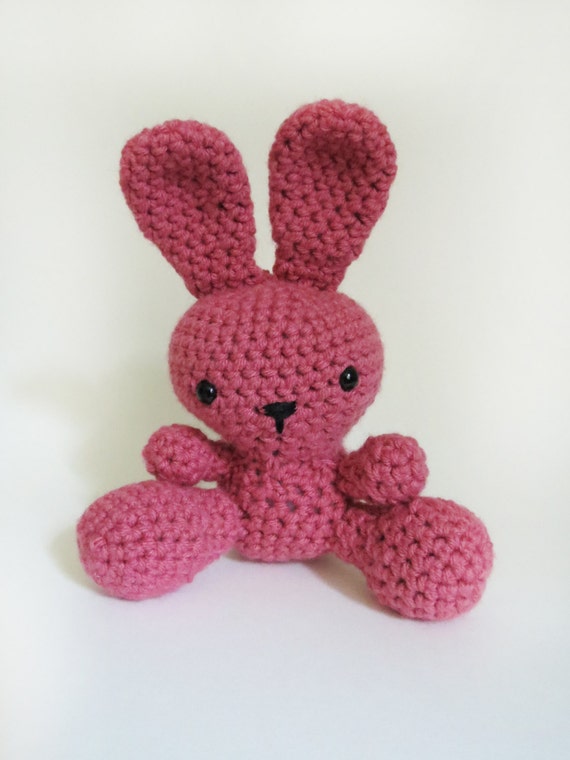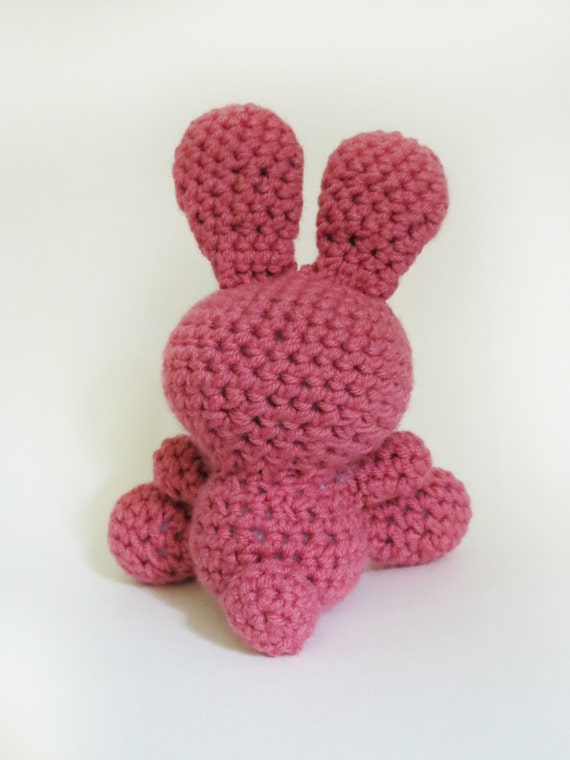 I honestly wasn't sure how Brady was going to like the size, since his animals are typically on the larger, more-'huggable' size.  But he actually loved having a smaller friend to carry around.  He had fun placing Pinky in places where his other animals wouldn't fit and insisted on watching Winnie the Pooh with him.  And, since Brady is all boy, he quickly discovered that Pinky is fun to throw through the air and then chase.  (Pinky is holding up wonderfully and seems to enjoy the attention).
If you're looking for a cute little animal to add to a gift basket (or even to top off a gift for a baby shower or toddler's birthday party), you should definitely check out Ellie Kay Creations.
Elizabeth is on maternity leave until May 1st, so follow her for updates via her Instagram account:   Ellie Kay Creations.  Drop her a note to say "hi" and let her know that Nicole from Just Live It Blog sent you!!!  🙂
OR check out her website  and click on the orange button to have your email address added to a mailing list.  Then, when she's back up and running over the next few days, she'll alert you to let you know that she's open for business!